IT Financial Services

Financing and Investment Solutions

The Future Belongs to the Fast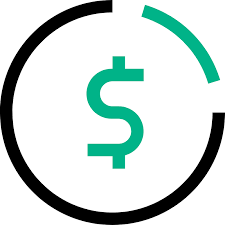 Typical finance models call for keeping IT equipment in place for several years, but with the current pace of innovation, most systems are obsolete far sooner than that. Our solutions bring the agility you need to keep up with rapidly evolving technology.
Accelerate migration
Upgrade faster by unlocking the capital trapped in your current systems. We'll refurbish and remarket your legacy assets and return that value to your budget.
Optimize legacy systems
We'll help you stabilize legacy IT and minimize maintenance costs to get the most out of your current systems and legacy applications.
Solutions for every business
From leasing to pay-as-you-go consumption, we have the tools to create custom financing plans.
Drive future value
Leverage our funding models to experiment with new IT solutions and drive business model innovation.
Manage IT asset disposition
We accept legacy workplace and datacenter assets from any manufacturer.
Portfolio
Your IT and Lifecycle Management Strategy Starts Here
In an age of IT disruption, turn to the experts at HPE Financial Services to build IT investment and lifecycle management strategies that accelerate your digital transformation today and help you stay flexible for future technology needs.
IT Asset Lifecycle
Extract maximum value from your IT assets while supporting sustainability goals. Unlock trapped capital to fund innovation.
Transition Solutions
Let us help you retire and recover value from your aging IT infrastructure, move locations, or manage any transition.
HPE Subscription
Subscribe to complete IT solutions for affordable, predictable monthly payments, so you can focus on business priorities. [Footnote: Prices may vary based on the product and configuration you select with...]
HPE Adaptable Use Models - Flex Down
Deploy projects with a greater speed, flexibility and efficient use of resources by acquiring the new servers for an affordable monthly payment.
HPE Adaptable Use Models - Mitigate Risk
Avoid being stuck with unused equipement if a project changes in scope. Return assets you no longer need.
Asset Utilization
Access new IT for experimental projects with lower risk and better control.
HPE Rentals
Keep your enterprise nimble with quick access to the latest technology, especially for short-term needs like a data center move or proof of concept.
HPE Adaptable Use Models - Extended Deployment
Acquire IT equipment in advance of your needs, and pay only once your deploy it, up to 12 months after receiving it.
HPE Primera Transition Program
Acquire the HPE 3PAR array you need today with a clear path to upgrade to HPE Primera storage after 24 months.
Accelerate Your Migration
The first two payments are on us
More than ever, technology is a driving force behind business transformation. While this evolution can open endless doors, a different IT investment strategy that includes alternative payment models can help your organization reach its goals more quickly.
Take advantage of this limited time financing offer to help drive change and move your business forward.
Limited Time Offer
HPE Financial Services will make the first two monthly payments after which you will make 46 monthly payments
Other attractive low rate offers available
Qualifying transactions starting at $50,000 USD and up to 1 million USD
Offer available now through April 30, 2020
Available in United States and Canada
Eligible Equipment
First new HPE Primera, HPE 3PAR or HPE Nimble Storage acquisition within the last 18 months
Solution software may be no more than 10% of the total transaction value
Other non-eligible HPE and non-HPE hardware and non-hardware items (e.g., software, software appliances, services, and installation) may be bundled at standard finance rates; subject to credit approval
More than Just an Affordable Payment
We are committed to providing a clear standard for what you can expect from us, providing transparency into the process and solutions we deliver. Our service commitment to you means a customized strategy for your business, with the expertise to develop, drive and fine-tune your plans as your company evolves.
Getting Straight to the Facts
Sustainability Fast Facts
In FY18, HPE Technology Renewal Centers around the world:
Processed 4 million units annually
Processed and prevented over 58 million pounds of e-waste by updating, remarketing, and reselling previously outdated technology
Gave new life to 89% of technology units that entered our processing plants
Safely and responsibly recycled over 6.4 million pounds of e-waste
76% of HPE Financial Services business is from repeat customers.
We continual monitor environmental and data privacy regulations to ensure ongoing compliance.
We align with over 10 industrystandard procurement systems like Ariba, Adquira, WWAF, SAM, Paymode, Paymodex, Ketera, Covisint, E-plus and others.
Customers have 24/7 online access to portfolio and billing details.
Organization profile
HPE Financial Services can help you accelerate innovation by providing a bridge between your technology and finance agenda to achieve your business goals. We are uniquely positioned to help customers build IT investment and lifecycle management strategies that enable digital transformation and help you deliver in an age of disruption.
Speed and agility wins
We live in an age of disruption. Change happens quickly and it's constant. The pressure is on to build flexible IT infrastructures, find valuable insights in data, proactively combat cyber threats, and provide rich digital experiences anytime, anywhere from any device. HPE Financial Services can help you create an IT investment and lifecycle management strategy to:
Extend and extract additional business value from your existing business model
Fund transformation to enable business agility to compete tomorrow
Trial new solutions and capabilities to innovate your business model for the future
By the numbers
$13 billion in portfolio assets
For Q4 2019, revenue of $878 million USD
Delivered $74 million USD in operating profit, 8.4% of revenue
We have over 1,500 employees worldwide and do business in more than 50 countries. We are where our customers need us to be, as appropriate on a case-by-case basis, we seek to form third-party relationships where we do not have a direct presence
Flexible Financing Models


Need help? Chat with HPE Financial Services right now!
Please fill out the form below or call us at 844-356-5141.

Contact Us

Have a question, or interested in seeing what HPE Financial Services can do for you? Fill out the below to start a conversation.

Mailing Address:

ITSmartBuys.com
A division of Virtual Graffiti, Inc.
1225 Crescent Green, St. 115
Cary, NC 27518

Local: 949-328-2858
Toll Free: 844-960-3902
Fax: 949-266-9332

Our team here is to help you! We are available from 7am PST - 6pm PST and attempt to respond to all inquiries within 1 business day.

Please Note: Technical support is provided by the manufacturer. If you have a product support related questions, please contact the manufacturer directly.